MA students win at Netherlands hackathon
by Freddie Hong, Sabrina Recoules, Arturas Bondarciukas and Amy Cartwright
This March, a group of MA Computational Arts students participated in the Living Data City Challenge hackathon in Eindhoven, The Netherlands. Here's their report on what happened.
The Living Data City Challenge hackathon is a two-day event where people with technical, design, and creative backgrounds use open data to create new solutions. The challenges that we were presented with were sustainability, green spaces, loneliness and traffic congestion. Our group was made up of four MA Computational Arts students, plus two colleagues we met in Eindhoven.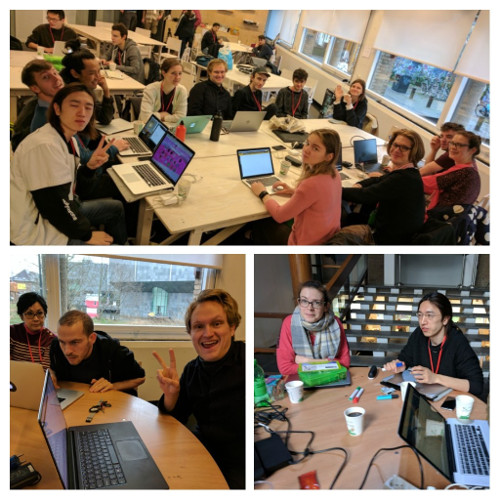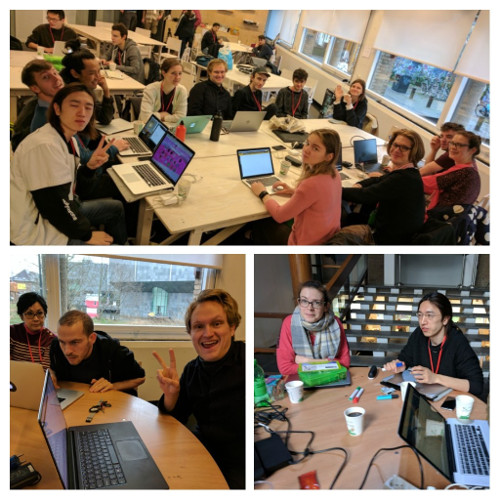 Our project 'Food Path' responded to the challenges of sustainability and loneliness – and won joint third place. Food Path is a way of distributing leftover food products from local privately-owned businesses back into the community. This food is sent to volunteer organisations who use it to prepare meals for individuals who do not have easy access to food.
While exploring Eindhoven, we discovered plenty of local businesses willing to be involved. What was missing was the communication with service users, so we created a program to show the locations of these meals. And because our service users may not have access to smartphones, we proposed that the program be installed on Eindhoven's public-access City Beacons – large interactive pillars which have full screen and internet access.
(Another interesting thing we discovered whilst in Eindhoven was the food farms, community gardens that allow people to contribute with planting and caring for the crops – and in return the helpers can take what they need. This seemed like a great way for people to get involved in the community and to give those people who are on the outside of the community a way back in. Our program also shows the location of these community projects.)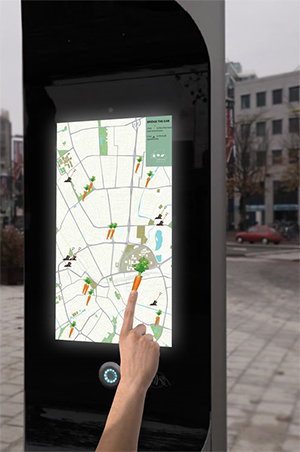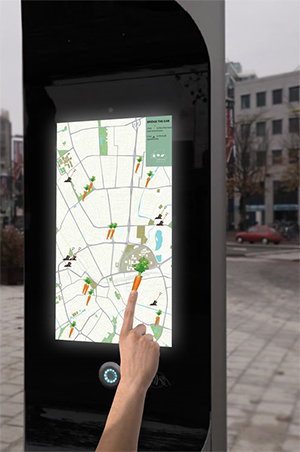 As a team it was our first hackathon, so the whole experience was very much a learning process. We all come from a creative background and so we really enjoyed responding to the challenges, and being creative with the ideas that came from the proposals. It was a great opportunity to learn more about the city; it was interesting to consider Eindhoven's specific resources and systems, and how they differ from London and our home cities.
The whole weekend was a bit of a marathon – pretty exhausting, but very rewarding. There was a strong sense of community amongst the attendees and it was great to meet new people and learn new skills. It was also fun to travel and bond with classmates outside of classroom. It was nice to see our classmates working together with other people and seeing their artistic identity show up in their proposals. There was a lot of diversity of experience and many different backgrounds. Despite the competitive nature of the event everyone was very friendly and welcoming. It was a gentle and supportive atmosphere with lots of great entertainment and refreshments.
As a first experience as computational artists outside of Goldsmiths it was nice to be able to trial our new skills. We are now looking forward to attending the Anvil Hackathon at Goldsmiths in April!